I stole this from my noble friend and real activist, this is a very good article and should be read several times by would be activist.
Drowning Government in a Hurricane (Why Wait for a Bathtub?)
By davidswanson - Posted on 27 August 2011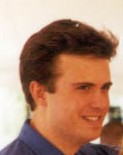 "Shrinking government" in American political discourse has, for decades now, meant the following. We enlarge the government's budget through taxation and penalties on working people and through borrowing and printing money. We not only tax the wealthy and corporations less, but we massively subsidize them with public funds. We move away from taxes and fees meant to limit the damage greed can do to the world, and we defund regulation of and law enforcement against the oligarchy. We transfer an ever greater share of the budget to the military. We expand the domestic and international surveillance-police states while merging the two. This, again, we call "shrinking government."
"Shrinking government" means a larger and more oppressive but less representative and less useful government. The military gets the money and gets privatized (employs non-competitive corporations working exclusively for the government). Education and public services get slashed and get privatized. Vote counting gets privatized. The privatized money gets to flow into election campaigns. The districts are re-gerrymandered with the latest modern technology. The media conglomerates get a monopoly and the monopoly limits electoral possibilities. "Shrinking government" means shrinking popular influence on government while government grows. But it grows in its ability to wage wars, occupy territories, and subsidize coal, oil, nuclear, and gas. It shrinks in its ability to give people anything in return for their taxes and fees. If this process continues it must result in ever greater repression or in revolt.
More:
Posted by individuals4justice at 8:20 AM PDT
Updated: Sunday, 28 August 2011 8:31 AM PDT