SURRENDER
Does it make any sense to finally, after fighting for over 40 years, surrender to the warmongers, the elitists, to those who will not look past their bank accounts. To take down that sign that says, Justice for All?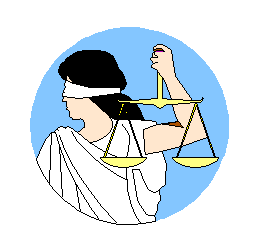 I have quit so many times I feel those around me grow weary of my whining about the state of affairs in the world, nationally or here in Portland, Oregon. Does it make sense at this stage of decline to continue the good fight? Why get up early in the morning to go to a bridge, in the wind and rain, when others just look straight ahead; "Don't tell me about things, I don't want to know" seems to be the response to our signs about wars, occupations, torture, corruption, and a host of other nasty things that happen every day in our land of the free. We do get people to honk, wave or yell at us in support, but they will not join us. There is some comedy in all of this, the democrats are losing to a group of people who are insane, corrupt to the core, lunatics! How is that possible? Just watch some of the polling that is coming out about President Obama's ratings, they are below 50%. Sometimes my neighbors must hear me yelling at the TV set, "You are losing because you will not take a stand, fight the bastards and you will walk back into the White House on a landslide." There are all kinds of theories out there why the dems will not fight back or go on the offensive; but none explain the logic behind the actions of the party of the working people.
I am not offering any explanation, I just ask people why they are not in the streets when they do know how bad things are in our body politics. The most popular reason given is fear. Fear of being arrested, fear of losing a job when you are barely holding on, fear of that knock on the door in the middle of the night. I understand fear, it makes some sense to me, but that is not the only reason people offer me. Another reason given is that it "does no good." Voting is a waste of time, politicians do not listen to their constituents, the two party system is rigged and protesting has become so non-violent that yelling at people is a no no, all reasons I have been told; what to do?
What makes me keep going day after day when I have more problems with liberals than with T-Baggers? I don't like people who think that protests should be nice, that you ask for permits, that you meet with the cops and work things out before the event to make sure no one gets hurt, to say positive things to politicians when they do something good. T-Baggers to me are people who are being manipulated by the corporations via politicos and not knowing it, they are just sad. It is the Cocktail Libs that I hate the most, you met them. They are the people who make money off of the struggle, they never put their own asses on the line but beg others to get into the streets, they are frauds. There are heroes like David Swanson, Cindy Sheehan, Chris Hedges, Code Pink, Veterans For Peace, the list is long, (thank god) but we are fighting a system that will not change and that is a problem. When do we retreat and regroup or just surrender knowing that this empire is falling apart and just let it fall? There is a wide difference among people of good will. Some say the hell with protesting, let us create our own community, some say let us help this empire fall so we can get on with the business of rebuilding our communities, some say let us be more direct with our protest, no more being nice, let us break things. It is much easier to be on the criminal side, "It is just business, it is not personal." A good quote from The Godfather makes sense here because our biggest problem is with corruption. All our politicians find themselves in a corrupt system that feeds itself on honest people who go to DC to do good. All, and I mean all politicians who have been in DC for more than two terms are part of what Immanuel Kant called Radical Evil.
I first heard this concept from a man named Chris Hedges a few weeks ago, someone I honor as a true hero. I thought it sounded great and read to clarify my understanding. It seems to stand for people who know that something is wrong but do nothing to change it. Most of us have heard of the saying, "First they came for the communist, and I said nothing because I am not a communist……..and then they came for me." Most Americans practice Radical Evil every day, the polls tell us that 70-80 % of our citizens are against the F-Wars but do nothing to stop them. We who are, have been or will be in the streets wonder where are all the rest of the people who say they know that these wars are wrong but do nothing to stop them--you are practicing RE. So what's the way home, what is going to happen that will show the world that we will change for the better? How can we the people force our members of congress to act in the interest of the nation? How can we get rid of little joe lieberman?
I believe we may fail and America will go the way of all empires, we could end up following the footsteps of the British Empire, Rome, or the Persian Empire and many others, we could over extend ourselves and go broke. Many would-be politicians will continue to say our best days are ahead, don't believe them, they are fools. Many of us still think we can change the course of our own destruction by sit ins, protests, pleading, working harder--it just may not happen! We may be off/over the cliff and the only event left is the crash, how bad will it be? What if the only thing we can do is soften the impact of the ground rushing towards us. So what to do?
The United States must be broken up into three or four different countries, we are so far apart it makes sense to separate. This will take place similar to what happened after the British were forced to walk away from India and the Moslems wanted their own country called Pakistan. There will be great violence just like what happened to India in 1947. I hope I am wrong, in these times it would be so great to be wrong. Well, se ya in the streets; I am off to protests these F-Wars. There is always tomorrow to surrender, today not so much!
Posted by individuals4justice at 10:11 AM PDT
Updated: Friday, 2 September 2011 10:17 AM PDT