J Street--The Activist--The Congressman
Mood:
don't ask
Now Playing: Smoke and Mirrors
Topic: Justice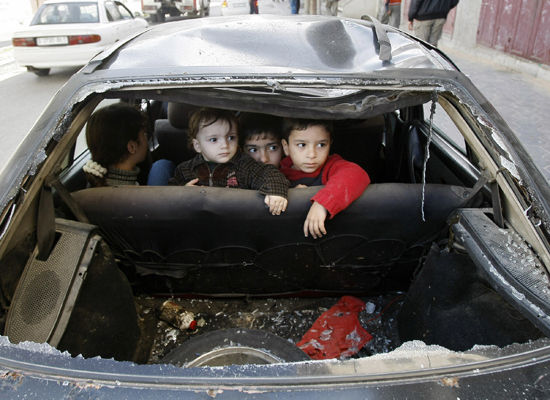 I received a strange e-mail inviting me to a personal meeting with Congressman *earl blumenauer and **J Street (founded in 2008) members at the congressman's office in Portland, Oregon. There were two reasons I laughed at the invitation, the last time I saw the congressman face to face, he ran away. I was a volunteer at ***Fish on Hawthorne Street and the congressman was scheduled to come and thank the volunteers for their work. I was at the desk that faced the rear of the building when earl came into the main room, took one look at me and departed without saying anything to the volunteers, it was a strange moment. This invitation was weird but not just on that level, there was another reason that it was curious to me; I don't support J Street. I sent in my RSVP and told my friends in the protest community that I would go. I was not going to protest, I was going to listen and watch the interaction between powerful lobbyists and the earlman. The meeting was fascinating for me; the expression on blumenauer's face when he saw me in this group was worth the trip there. Willie Smith, a senior staff member, was gracious but seemed nervous that I was there. Our group of Individuals For Justice had protested in front of earl's den for over two years every Thursday during the noon hour to get him to call for the impeachment of cheney the dick and george the bush. blumenauer never even requested an investigation into why we went to war in Afghanistan and Iraq. We stopped our protest the day obama took over as our president. There was great hope that he would have his Justice department investigate war crimes by the criminals who held the White House for eight long years, it never happened. I was ten feet away from this man who tells all who will listen he is a progressive. I kept my word to Willie, I did not embarrass the gathering by yelling out questions or take my shirt off to reveal a message underneath to the earlman or J Street. I just wanted to observe this group of lobbyists at work and the congressman's reaction. It was fascinating.
In one conversation the possibility of "my" congressman going to Israel came up. Through a staffer I was congratulating blumenauer for not going with the 81 members of the House who are going this summer on AIPAC's dime when I heard there was a possibility that he would go under J Street's dime. I was red in the face but what the hell, to make a scene would be foolish because this group of groupies were falling all over the earlman. I was given a political button that said " Pro-Israel, Pro Peace" which was confusing for me because if one stands for peace in the Middle East it seemed to me the message must read "Pro-Israel, Pro-Palestine, Pro-Peace." I asked why the Palestinians were not included on the button. The answer I got was so convoluted that I almost laughed. It seems that if J Street made such a comment they would be totally rejected by the Jewish community. Wow, they cannot even mention the other side of the conflict! blumenauer was surrounded by signs with the same message on them. The staffer I was talking to during the picture taking, (I was not invited to be in the picture) seemed to be convinced that J Street are the good guys, not like AIPAC. I did not laugh at this because I felt sick to my stomach.
The history of AIPAC comes out of another group that was called, American Zionist Committee for Public Affairs, things got so hot for this group that Israel had to create a new gang called American Israel Public Affairs Committee. The question for me is J Street just another change in image because AIPAC is in so much heat? J Street's image seems to show a better side of Israel than AIPAC, it is almost good cop bad cop except the good cop here is masked and just as corrupt as the bad cop.
The American Jewish community is against the occupation of Gaza, the slaughter of Palestinians and says it wants a two state solution, sounds good? When I asked them how they feel about the leadership of the Palestinians going to the UN and asking to be recognized as a member of the UN, their answer was they take no position on that question. I pointed out that if you are calling for a two state solution and one combatant is a recognized state, it is logical to believe if the other side is asking to be recognized as a nation you would cheer--no! Can't touch that one. So what is the difference in AIPAC and J Street? Smoke and Mirrors come to mind. J Street allows good people to join and support an organization that sounds like they support peace in the Middle East but make the conditions so difficult that it will never happen. There needs to be one country and all must be treated equally. I did point out that it seemed to me that what J Street is saying to the Palestinians is "Stop whining, we know you want to be up front on the bus, but we do let you on the bus, so be quiet, after all we don't make you walk." This organization is full of good people who are being scammed again by the Israeli government and they don't even know it; so sad! I could like these people and some I recognized from other actions, but like the T-baggers they are being manipulated by their leadership and don't want to know the truth. There is a true story told by a long ago friend that went something like this:
"One day my mother came into my room and saw a prescription for birth control on my dresser"
"Who owns this medicine?" asked her mother,
Carol, (not her real name) told her mother that the medicine was hers.
"Don't tell me you have a prescription for birth control."
"Mom, my name is on the prescription."
"Don't tell me that."
"OK, they are not mine."
"Good, let us never speak of this again."
J Street does not want to talk about being "Pro-Israel, Pro Palestine, Pro-Peace; they want peace on Israeli terms and that will never happen. The back of the bus remains over crowded, the front has lots of seats.
*will not cap due to disrespect and/or disgust
** http://mondoweiss.net/2011/07/j-street-official-takes-care-not-to-mention-occupation-till-after-the-speech.html
*** Fish, an emergency food outlet who helps people in Portland.
 
Posted by individuals4justice at 2:39 PM PDT