The Lone Vet speaks out on Armistice Day
2018



The 100 year anniversary of Armistice Day
----------------------------------------------
----------------------------------------------
JULY 7 2016
The Million Dollar Crap
On June 29th I was arrested along with three other noble people who were as surprised as I was
that 10 cops were outside city hall to take us into custody. I was so surprised that I needed to use the restroom and I mean now. I have a condition called ulcerative colitis which using the short version, from the Crohn's & Colitis Assoc. "The person holding this card has a serious condition that makes it extremely difficult to wait to use the restroom. Crohn's disease and ulcerative colitis have painful effects, so your help and understanding are crucial to the cardholder's well-being. Thank you." Showed the card to the police sergeant and he said I could not go ten feet to use the city hall restroom because I was under arrest and that would be trespassing on city property.
I tried to point out that I was only thrown out of the council chamber and not the building, but he refused any more conversation and told me I would have to wait. He then said a strange thing to me, "Do you want medical response?" I said, "if it gets me into the restroom, bring them on." The cops called the ambulance and when the ambulance arrived and they asked me what the story was, I replied, "I have to use the restroom and the cops will not let me do it."
By this time I was afraid to move and cause a movement. The medical team asked if I wanted to go to the hospital, I said if I can use the restroom there that would be good. They asked me where I wanted to go and I said Adventist. Off we went to the ambulance and the sergeant said, " I am going to give you a citation and after the hospital you can go home." That sounded good and now I was in the ambulance lying down, feeling a little relaxed, waiting for the citation. The sergeant came back and said the plans were changed and he was going to follow me to the hospital and after I was released take me to jail. Off we went.
The arrival at the hospital was comical because when I got into ER and they asked me what was wrong, I said, I need to use a restroom, can you just let me do that?" The nurses, doctors and staff could not believe that I came from city hall to OHSU, just to use the restroom. Since I was there they ran a blood test, and vitals and there was some difficulty with my oxygen level and that made everyone, including me, a little nervous. This nonsense is going to cost thousands of dollars and all I wanted and needed was to use the restroom in city hall before going to jail. These are the things activists call attention to; the power of that sergeant to refuse my request under ADA to use the restroom is "mind boggling." This was a false arrest and the person who was directing what happened was the mayor according to the G4S security guard who would not let me return to city council chambers.
So, we will have 4 trials by jury and the county and city will waste tens of thousands more all because we have a mayor who is the reincarnation of Mussolini and a police department who answers to no one. Civil suits to follow, tort claim being prepared.
Joe Walsh 7/7/2016
----------------------------------------------
----------------------------------------------
By Joe Walsh
http://portland.indymedia.org/en/2016/06/432470.shtml

6/6/16

The Community Oversight Advisory Board, known as COAB is back in business apparently without Kathleen Saadat or Dr. Capula; they have resigned. The committee is scheduled to meet on 9 June 2016 at the Portland Building at about 5:30 PM. There will be a delegation from the city of Portland to greet the new committee. A representative group will not leave until the listed demands are dealt with and Bud Fueless is told to leave the COAB meeting,
(Demand #3). We, representing organizations from the city of Portland will use our 1st Amendment Rights which allows us to "... ... .petition the Government for a redress of grievances." We will demand the following as decided by a group of citizens on June 3, 2016:
1. We demand that the COAB/COCL recognize and uphold the constitutional right to film and demand "An immediate end to the oppression, restriction, harassment and stigmatization of the news media who film for the public good." Uphold the First Amendment of the Constitution of the United States.
2. We demand "Quality Childcare" at all COAB meetings. Quality childcare is vital to and for the public, it is also indispensable to the continuance of the work of the COAB board members and to its employees who are essential to this process. Quality childcare in this place is necessary for the good of the people and public involvement. Those of you in charge of allocated funds to implement quality childcare should be ashamed of yourselves for withholding this essential public resource from the public, board members, and employees. Quality Customer Service includes everyone and leaves no one out. Quality childcare does not discriminate and is available at all meetings regardless of any required phone call ten days in advance. Our children are counting on us to make the necessary changes that effect their immediate life now and in the future.
3. We demand Bud Fueless step down from the COAB immediately and issue a written apology for her critical, hostile and irresponsible manner in which she addressed and Cyberbullied David Kif Davis, Multnomah County Copwatcher and a member of the public on Social Media, stating that Kif Davis is a "Skinhead" an offense to Kif Davis causing him to have to publicly defend himself and state his Jewish heritage. Bud Fueless showed an utter lack of responsibility as a COAB member and public official. Along with the immediate resignation and written apology of Bud Fueless a written apology from the Mayor-Charlie Hales, Dr. Rosenbaum, Dr. Watson LIP, and Kathleen Saadat, (outgoing chair) for their woeful lack of leadership.
4. We demand a moment of silence at the beginning of every COAB meeting to honor victims of police brutality.
5.We demand "The Community be involved in the selection of all paid committee members." These are the demands agreed to at the meeting of citizens on 6/3/2016.
We will confront the COAB at their meeting scheduled for 6/9/2016 at the beginning of the meeting and expect an answer before they continue any meeting. There may be a disruption of the normal procedures, that is fully dependent on the COAB. We will be non-violent in our demand to, "... ... Petition the Government for the redress of grievances." (1st Amendment)
----------------------------------------------
----------------------------------------------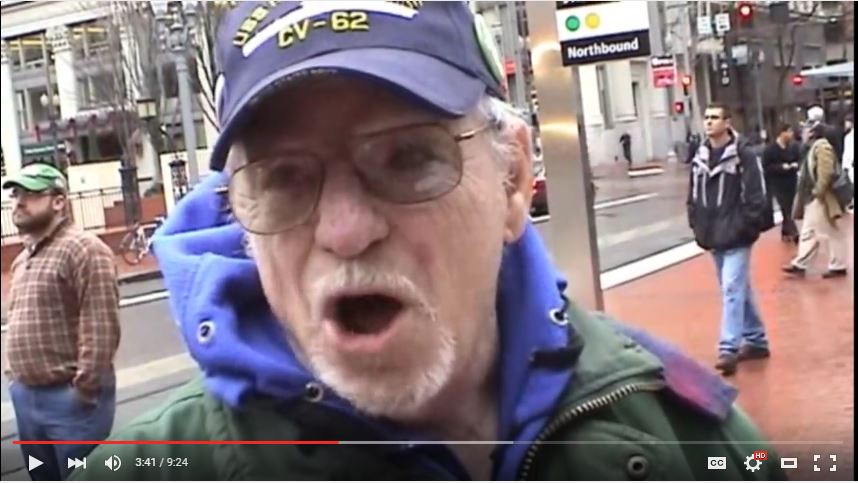 VIDEOS FROM THE PAST
"wake up and Smell the Coffee" video series
"torture protest 12 17 09"

----------------------------------------------
----------------------------------------------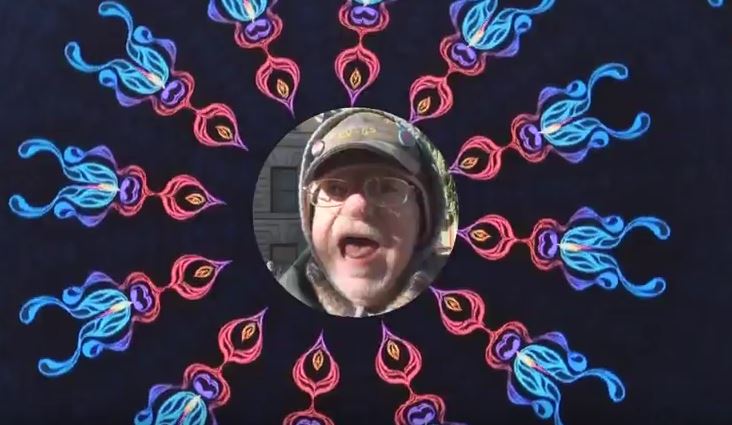 12.31.15 - Portland Oregon - topic is regarding Joe Walsh being banned from City Hall by the mayor and the Judge of the 9th Circuit Courts opinion on that issue.
The Lone Vet (Joe Walsh) tells about how the judge mentioned that he could file a lawsuit against the city for violating his free speech and his first amendment.
----------------------------------------------
----------------------------------------------
Joe Walsh Wins Case
http://www.theportlandalliance.org/josephwalsh/ 1/1/2016


Joe Walsh, a local activist who frequently attends Portland City Council meetings, took the City of Portland and Mayor Charlie Hales to federal court, alleging that the city's practice of excluding him from City Hall and council sessions for 30- to 60-days at a time violated his First Amendment rights. A judge ruled in his favor Thursday. Here, he's being removed from a 2012 City Council session where they say he interrupted a vote on adding fluoride to the Portland water supply. (The Oregonian)
A federal judge Thursday ruled that Portland Mayor Charlie Hales violated a local activist's First Amendment rights by barring him from City Council meetings for months at a time and ordered the city to halt all prospective exclusions. [read more] http://www.theportlandalliance.org/josephwalsh/
"...no matter how many meetings of a city council a person disrupts, he or she does not forfeit or lose the future ability to exercise constitutional rights and may not be prospectively barred from attending future meetings,'' Simon ruled. "Our democratic republic is not so fragile, and our First Amendment is not so weak.''
The original full story / source can be found here: http://www.oregonlive.com/portland/index.ssf/2015/12/federal_judge_finds_portland_m.html
----------------------------------------------
----------------------------------------------
Lone Vet Takes City Hall to Federal Court

12/31/15
VIDEO INTERVIEW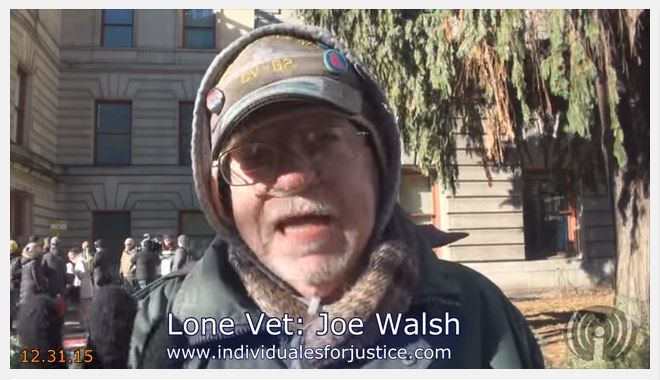 The Lone Vet: Joe Walsh explains to me about his upcoming federal lawsuit with the city of Portland. This is in regards to the Mayor of Portland (Charlie Hayles) who has excluded him from future meetings. Last part of the video Michael Meo tells of his treatment by the mayor and the stifling of criticism and dissent.
https://youtu.be/3EwP1GEkf9U

----------------------------------------------
----------------------------------------------
What does it mean when we say ORGANIZE?

The fact that Kif Davis was alone today defending the first Amendment but for me is terrible. No one should be in a courtroom or appeal hearing without many of us. I know people are working, going to school but damn it if one of us is in trouble should we not fill the damn room with supporters? Let's set something up that we can go to any hearing or court action? I know many did not know about this, I am asking for us to gather when one is going on trial, appeal an action by the city, state. In the room there were at least 12 officials and G4S security shits. I got into a confrontation with one of them and was almost arrested, more about this later. If you just wanted to sleep in you miss some good action. I will file a complaint against all the people in the room when I find the time. What does it mean when we say ORGANIZE?

- The Lone Vet
10/27/15
----------------------------------------------
----------------------------------------------
SEPTEMBER 23, 2015

https://youtu.be/R1k9SISJ-NM
Joe Walsh speaks on Trimet and the police


----------------------------------------------
----------------------------------------------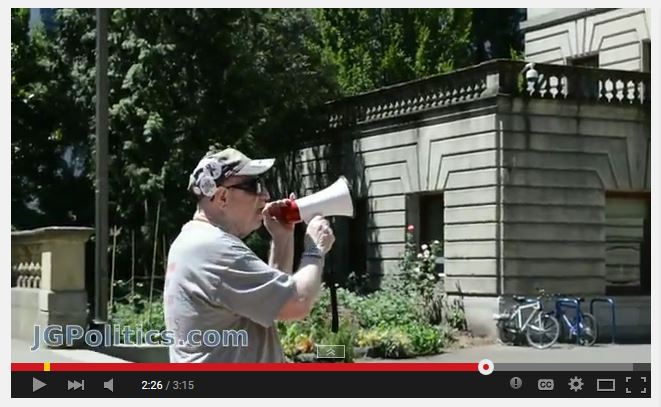 https://youtu.be/Lzjf7_PVYlk

WHERE IS THE MONEY CHARLIE?
----------------------------------------------
----------------------------------------------
Stop the F-ing Sweeps
www.individualsforjustice.com/blog/index.blog/2354762/stop-the-fing-sweeps-email-repost

----------------------------------------------
----------------------------------------------

25.May.2015 10:48
http://portland.indymedia.org/en/2015/05/429883.shtml
written by: lone vet
I am coming to the conclusion there is nothing to save in our politics and it needs to implode. We must start thinking about what to replace this corrupt system with, seems like we have a problem that any violent revolution has not created a better system, most of the time it is more repressive.
So, for me what I will do is non-participation wherever I can. I will not serve on any committees, because that is supporting the present government and I don't want to do that. I do not pay much in taxes because I am retired. I gave up my car over ten years ago so no money to the state or oil companies. I will not offer any solution to problems because the system is so corrupt they will not do anything that actually works, they just want more money for their friends. I will monitor but not participate in the discussions any more, you have to have some hope in order to present arguments to change things.
This system would implode if all people who volunteer would simply stop. Many people love volunteering but you make a corrupt system tolerable, so you are part of the problem. How many nonprofits could continue if all the volunteers stop coming to work? This will not happen overnight and lots of people will come up with good reasons to continue to contribute to this sick system. But, mark my words; you want change, this is the fastest way to get it.
I will begin my non-participation starting next week over the sweeps and the destruction of the reservoirs. What do you think?

----------------------------------------------

May 28th Thursday 2:00-6:00 PM Reservoirs Destruction Hearing
There will be a hearing to allow an appeal by the water department for the city of Portland, Oregon, to the city council concerning the destruction of the reservoirs. Make no mistake this city council is hell bent on destroying these magnificent wonders, and they will do it and many of the environmentalists will sit on the hands as they do it. Oh, to be wrong on this; activists love to be proven wrong because that would mean things are not as bad as we see them. The meeting is for 4 hours, the house should be packed; this may be the last time people can go on the record supporting or selling out concerning the reservoirs.
MORE INFO on the ACTIONS ! PAGE ---> here
----------------------------------------------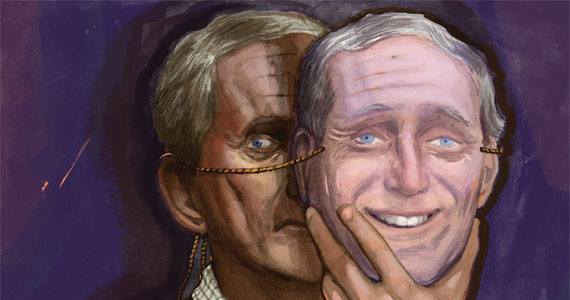 Call to Action:

HIGH NOON - EVERY TUESDAY
5/11/15
The City of Portland has a majority of the City Council running for re-election in 2016, Char-lie the Hales, Amanda Fritz, and that jester Steve Novick. Individuals For Justice will not endorse any of them and as of next Tuesday will actively campaign against Char-lie the Hales and name the day "Anybody but Hales Day." We will kick off our campaign with a protest outside of city hall at 11:30 AM to about 12:30 PM May 12th, so we can catch the lunch crowd. We will move from time to time and show up at places like the City Club and other places where people gather. We will do this from the 12th of May until Char-lie the Hales has withdrawn from the mayor's race.
READ ORIGINAL POST HERE: http://portland.indymedia.org/en/2015/05/429826.shtml

----------------------------------------------
------------------------- ACTIONS ------------------------
-----------------------------------------------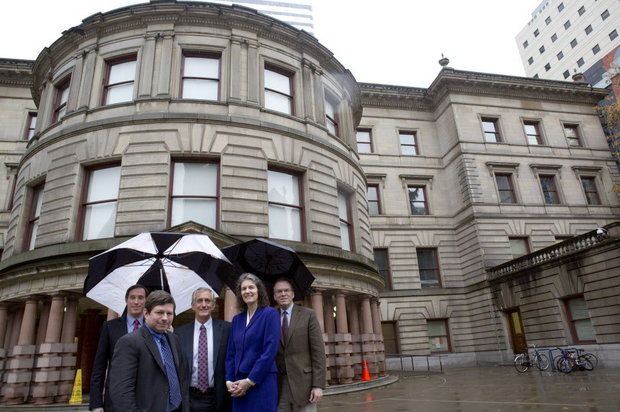 CALL TO ACTION
5/7/15.... The City of Portland has a majority of the City Council running for re-election in 2016, Char-lie the Hales, Amanda Fritz, and that jester Steve Novick. Individuals For Justice will not endorse any of them and as of next Tuesday will actively campaign against Char-lie the Hales and name the day "Anybody but Hales Day.
" We will kick off our campaign with a protest outside of city hall at 11:30 AM to about 12:30 PM M